We give people who don't like working out a fitness home they love.
Speak to a Fit4TheGame coach now and find out whether we are right for you. Fit4TheGame – rated 5.0 out of 5.0 stars on Google Reviews!
In 3 steps to Fit4TheGame
#1: Testing
Sign up for one of our trial offers. Here you can contact us without risk test and find outwhether we are right for you.
#2: Plan
You come by and discuss your goals with us in person. We create the perfect plan for you, individually tailored to your lifestyle and preferences.
#3: Experience success immediately!
You complete your first personal training session. You feel great. And you're on your way to success!!
WITH FITFIT4THEGAME YOU WILL ACHIEVE SUSTAINABLE RESULTS!
Nobody likes feeling tired and uncomfortable. But often a stressful job and a demanding home life make it seemingly impossible to focus on your own health and fitness.
At Fit4TheGame we know how frustrating this can be and we're here to help you break out of this cycle:
We make fitness easy, safe and as enjoyable as possible. With us, the important first steps on the way to a healthier you are incredibly easy, uncomplicated and a real pleasure!
Our super-friendly expert coaches will help you train properly and effectively while having lots of fun!
We want you to always look forward to your next training session full of anticipation and excitement: This way you will achieve your fitness goal in the shortest possible time and your quality of life will improve immediately.
Are you
…too busy?
…under time pressure?
…stressed?
…prone to injury?
…too scared to get started?
…results-oriented?
We'll help you find a program that fits your goals and lifestyle.
Talk to us and we will find the right strategy for you.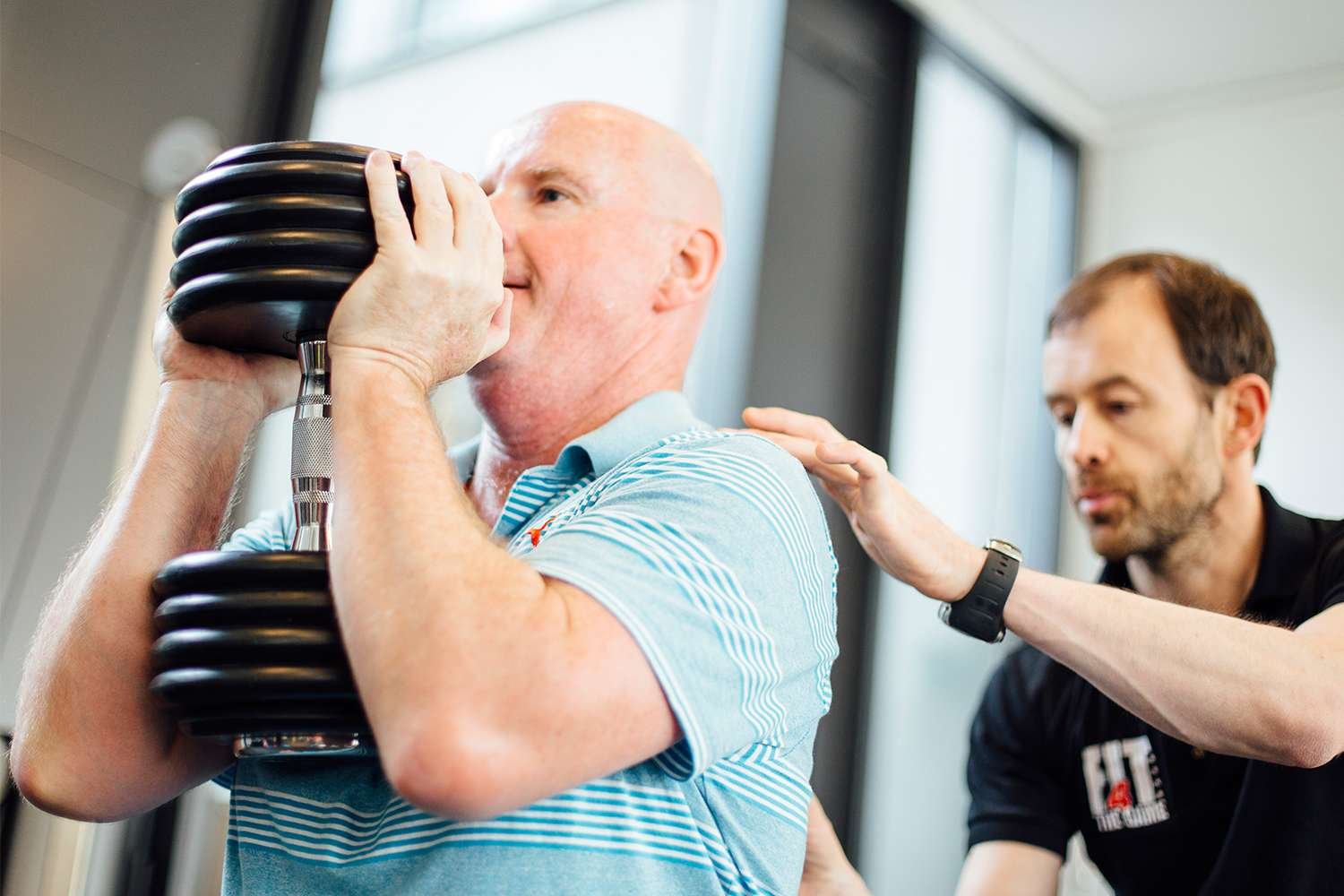 Personal training
Your schedule is busy, so you need a proven and effective training solution that allows you to live your life while still making your health and fitness a priority.
Small group training
Get healthier. Build relationships. Be happier. Become part of our community and achieve your goals faster with small group training.
Nutrition coaching
Physical training is just one part of a healthy and active life. When you combine our workouts with good eating habits, you will exceed and maintain your results.
"Fit4TheGame was the best and healthiest investment of my life! I would never have dreamed of having so much energy and being fitter than ever before after having two children.
Fit4TheGame is completely different than usual studios. It's very familiar, friendly, they take care of your needs and don't leave you alone once the introduction is over."
I lost around 18 kilos in just four months and feel really good. I am fitter and much more productive, I sleep better - my overall well-being has improved incredibly.
"Since the day I decided to join, I have felt much better both outside and inside. I'm committed to changing my lifestyle and now I'm not giving up! I couldn't have done it without Fit4TheGame.."